Starweb Analyzer
Adds a graphical user interface to the Starweb PBeM game by Flying Buffalo.
Here are some of the nice things our customers have said:

"The Starweb Analyzer saved my sanity." Maureen
"The Starweb Analyzer saved my marriage!" <anonymous>
"Well the Analyzer saved the day!" (in reference to the order checker preventing a subtle mutually exclusive condition) Dave Lightfoot
"The mapping is phenomenal!!! The program rocks!!!" John Muije
"Overall, the program looks fantastic - especially the way the order generator works. That's probably the best part!" Dan Greenwood
"Installed the software. Seems to work slicker than snot on seaweed!" David Andersen
"Many thanks Elliot! You're very helpful and Starweb Analyzer is an excellent work, I came back to Starweb thanks to it, and am happy for that." R. Flaibani
---
StarCon Analyzer
Adds a graphical user interface to the StarCon PBeM game by Strategy Guild.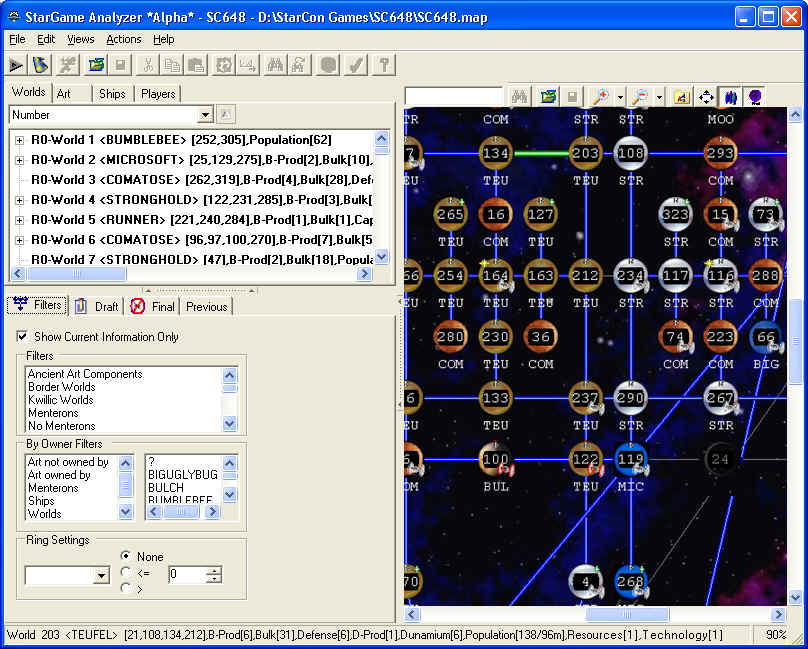 ---
Flying Moose Technologies Merchandise
Be the first on your block to own a Flying Moose Technologies T-Shirt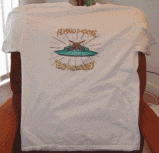 and other great stuff.. See our merchandise page.